COVID 2nd Wave
​Relief Work, 2021

This year Ashrama carried out Covid 2nd wave relief work and spend nearly about 45 lakhs.
We donated Industrial Laundry machine & 150 sets of Hospital Steel Cot, Mattress, Bedspread, pillow etc. to Salem Govt. Hospital.

We performed Annadana during the months of May and June 2021 (24,000 plates of food served).

Report of Sri Ramakrishna Jayanti Celebration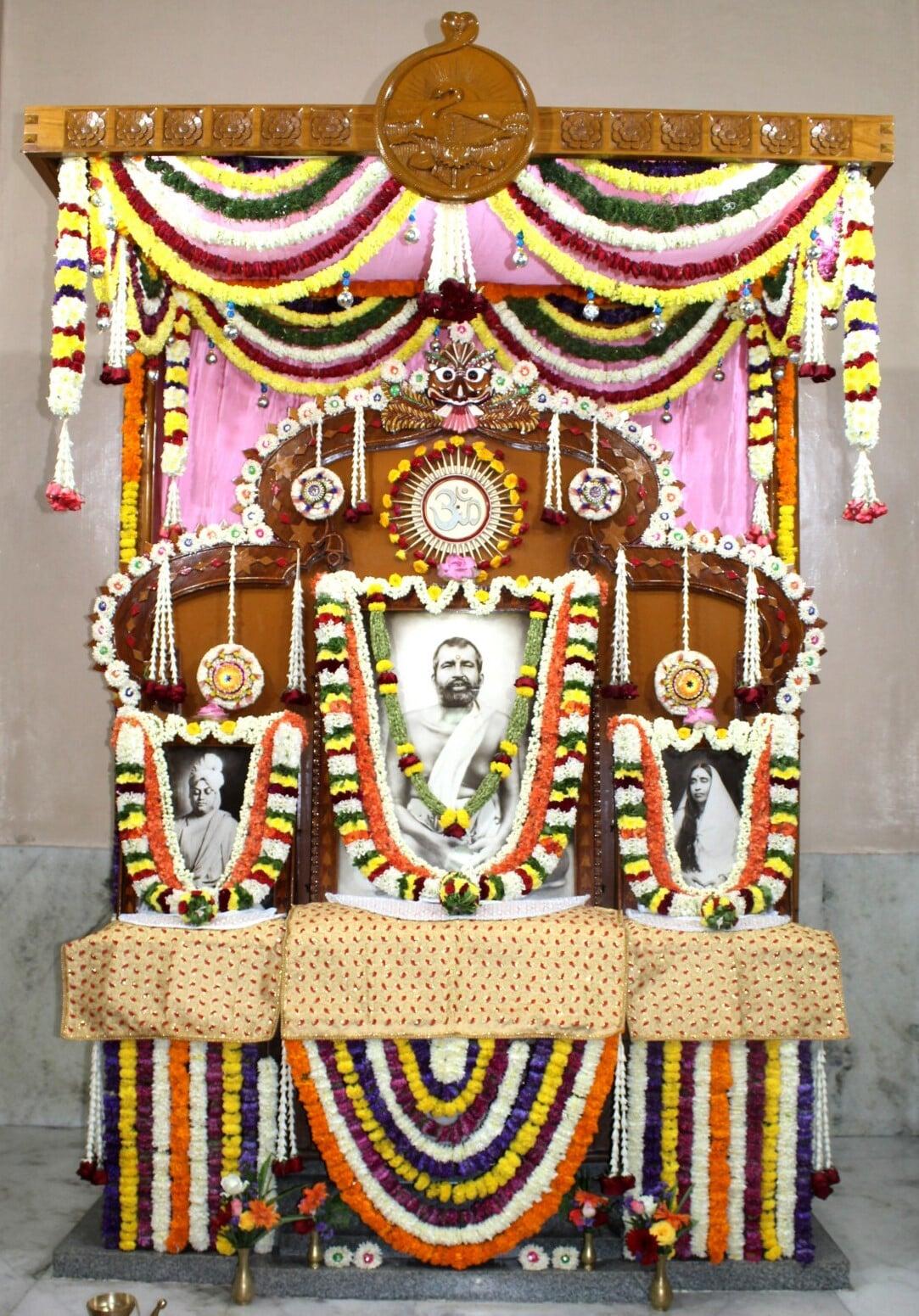 The 186
th
Jayanti Celebration of Sri Ramakrishna was celebrated on 15.3.2021 (Monday) with Spiritual fervour at our Salem Ashrama.
The program started with Mangalarati & Vedic Chanting at 5.00 am followed by Temple Pradakshina, Special Puja & Bhajan. Special Homa was conducted at 10.30 am followed by Discourse by Swami Yatatmananda & Distribution of Prasad Packets. 750 devotees attended.
After evening Arati Sri Narai S.Nellaiappan delivered a discourse on 'Sri Ramakrishna'. 150 devotees attended the discourse.
From the last week of March 2020 to the fourth week of September 2020, Ramakrishna Mission Ashrama, Salem, as per the guidelines of our Headquarters, actively conducted the COVID 19 Relief Work. During this period, we have distributed Provisions and hygiene kits to about 12,080 poor/ needy families in Salem District. We have spent to the tune of Rs.98,50,000...